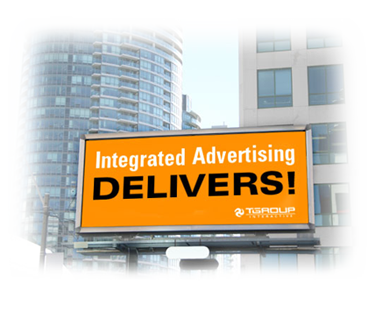 Advertising
Today there are a lot of options for advertising to your customers. Having an interactive advertising plan allows you to be smart with your advertising dollars.
Don't make the mistake of just listing your services. At T Group we help you develop advertising to engage customers with a compelling message that tells your customers the tangible benefits they will receive from your services.
Creating the Right Advertising
It's important to integrate your online and offline advertising initiatives. T Group combines advanced technology with exceptional understanding of ad mediums and precise targeting to create integrated advertising that delivers measurable results for advertisers.
Advertising Messaging Strategy
Interactive Advertising Plan
Online and Offline Advertising Integration
Measurable Advertising Results