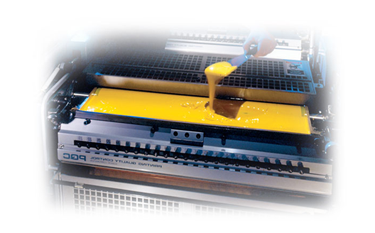 Commercial Print
Your printing needs can change from day to day. One day you may need a simple black and white document, and the next day you need a complex color brochure.
To meet your wide-ranging commercial printing needs and make your marketing materials stand out you're going to need superior, diverse printing services.
One Dynamic Solution
T Group does more than put ink on paper. From distinct design, to page layout, to brilliant color, our high quality commercial printing solutions meet
all your printing requirements. We use advanced
printing technology plus superior multi-color printing
with specialized UV coatings to ensure your
marketing materials get noticed… and get results.
High Quality Commercial Printing
Diverse Printing Capabilities
Graphic Design Services
Specialty Coatings and Printing Techniques