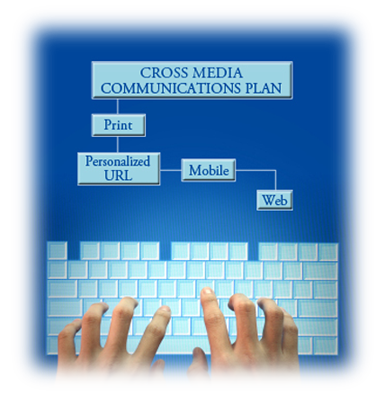 Cross Media
The marketing communication world is changing rapidly and it can be hard to keep up. With cross media campaigns you can reach prospects across print and digital media channels with a consistent, relevant message.
Discover how to engage your prospects at a deeper level with direct mail, websites and email that connect your customers to your brand, building loyalty and increasing retention.
Create a Personalized Experience
T Group helps you integrate your offline and online marketing message to create a unique personalized experience that reaches out to your target audience through multiple delivery channels. Our technology and marketing solutions give you the ability to create, deploy and track your cross media marketing campaigns, analyze the results, and quickly refine the campaign for maximum ROI.
Cross Media Marketing
Consistent Messaging Across Print and Digital Media
Brand Loyalty
Achieve maximum ROI
Web-to-Print Campaigns