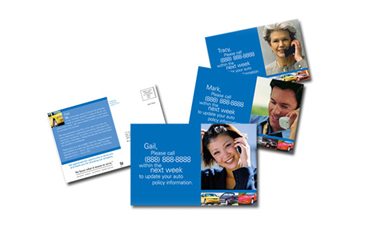 Variable Digital Printing
Sure, we can customize the salutation on your marketing materials. But with all the competition out there it's time to take your marketing to the next level. T Group Interactive's marketing strategists will show you how to take advantages of all variable digital printing technology has to offer.
Different markets need different messages. You can create a highly customized message for each customer - and we're not talking about just changing their name. Change text, images and graphics from one piece to the next.
Create Targeted Marketing Material
T Group uses variable digital printing technology to
create customized, high-quality, full color documents
to meet all your marketing needs. With variable digital
printing it's easy to create highly personalized marketing
materials for each customer.
Variable Digital Printing
Customized Messaging
Personalized Marketing